LIZ LONGLEY | JULY 15, 2016
Concert Info
An evening with Liz Longley
With special guest –Morgan Weidinger
Fri. July 15th
Doors at 7:00 pm
Performance starts at 8:00
$40 includes – beer, wine, cocktails
About Liz
Longley has a gift for culling musical treasures as though straight from thin air. And now, the Berklee College of Music graduate and award-winning songwriter is set to share them with listeners on her self-titled album-her first after signing with Sugar Hill Records in December 2014.
The collection of 11 songs was recorded in Nashville with an all-pro band-and in a pulse-quickening fashion so rare in today's world of overproduced, airbrushed records. "I love being in the studio and feeding off the energy of other musicians. It's not something I get to do often on the road because I've mostly toured solo."
While Longley's songs and vocals invite complimentary comparisons to Shawn Colvin, Paula Cole and Nanci Griffith-all artists she's supported live-her latest effort spotlights a style and confidence that's all her own. You can hear it in the subtle-yet-soaring vocals on "Memphis," the dagger directness of "Skin and Bones," the bittersweet farewell that drives "This Is Not the End" (featured in the 2012 season finale of Lifetime's Army Wives). They're all cuts that dare you to hold back the goosebumps.
About Morgan
Morgan Weidinger is a St. Louis-born violinist who also plays piano, guitar, and sings. Although Morgan's initial training emphasized classical music, she now focuses on writing music. She performs her own songs and creative covers using loop, delay, and bass pedals.
Morgan made her Carnegie Hall debut on the violin at age 14 as a member of her high school Symphonic Orchestra and performed at Alice Tully Hall in 2012. Since then, she has performed at Boston Symphony Hall and most recently at the University of Arizona Stadium to her biggest audience yet of 65,000 NFL fans.
In 2013, Morgan was accepted to Berklee College of Music with a full-tuition scholarship to study Performance. She studies genres across the board with violinists Adam DeGraff, Darol Anger, and Rob Thomas. Morgan performs year-round as a solo and featured musician across the United States.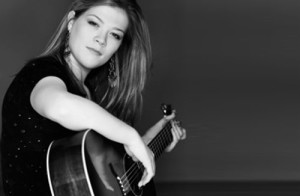 Win an Extended Tesla Test Drive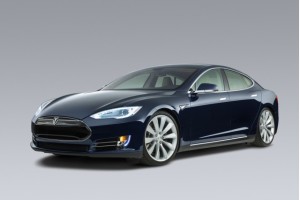 Spend the weekend with the Tesla Model S, an incredible driving machine that sets the standard for safety, energy conservation, technology and looks. With incredible pickup, zero to 60 mph in 2.8 seconds, 270 mile range on a full charge and limited availability, you will get noticed in this car. Get your raffle tickets on the right.
Tesla Raffle Tickets
Could not load product information